Ron Sporl Performance

504-616-6005

205-428-2759

Custom High Performance Marine & Racing Engines

Full In House Machine Shop

Custom Rigging

And Other Performace Applications.

More Information Will Be Updated Shortly !

Over 30 Years

Of Engine Building

Excellance!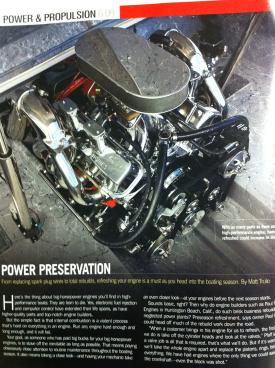 Look For Our Engine In The June 2009 Issue Of Powerboat Magazine !!
We are the main sponsor for the 2011 Chattanooga Poker Run on May 21, being put on by the Chattanooga Powerboat Club !! Be sure to check out their website and attend this awesome event!